The company is one of the major Suppliers of Desktop Computers in Dharmanagar (India). The Desktop Computers, offered by the company, can be availed at the most reliable prices. ...
Softnet Technology
Tripura, India | Manufacturer / Exporters / Wholesale Suppliers
http://www.softnettechnology.in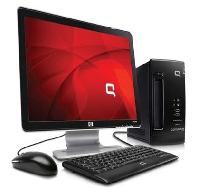 BIH Technologies Pvt. Ltd is an established Supplier of Desktop Computer. We deal in all branded Desktop Computers like COMPAQ, Dell, HCL, HP etc. We are an authorized supplier, ...
Bih Technologies Pvt. Ltd.
Tripura, India | Manufacturer / Exporters
http://www.exportersindia.com/ncst/
Om Infatech
Tripura, India | Manufacturer / Exporters / Wholesale Suppliers
http://www.exportersindia.com/om-infatec/
New Elegant Computer
Tripura, India | Manufacturer / Exporters / Wholesale Suppliers
http://www.exportersindia.com/new-elegant-computer/
Cts
Tripura, India | Manufacturer / Exporters / Wholesale Suppliers
http://www.exportersindia.com/cts/
Connections
Tripura, India | Manufacturer / Exporters / Wholesale Suppliers
http://www.exportersindia.com/connections2889567/
S.r. Info System
Tripura, India | Manufacturer / Wholesale Suppliers
http://www.exportersindia.com/s-r-info-system/
Connections
Tripura, India | Manufacturer / Exporters / Wholesale Suppliers
http://www.exportersindia.com/connections2889568/